WEDDINGS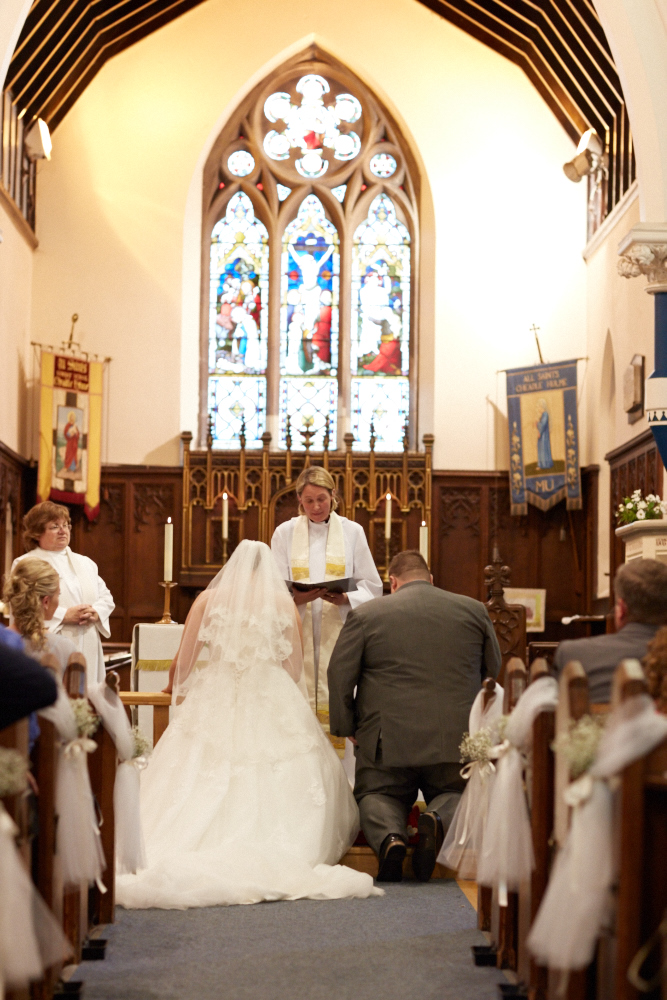 It is a privilege to share in this happy occasion. If you reside in the parish or have a "qualifying connection" with All Saints (please contact the vicar for further information) then you can be married here. Otherwise, you would have to attend worship here for a minimum of six months in order to be placed on the electoral roll which would then entitle you to be married here.
We suggest you contact us at an early stage to book your wedding.
Our vicar will see you when you book and then a few months before your wedding will send you an invitation to our Marriage Preparation Day when all the practical details will be gone through and the service explained.
Our organist will give you whatever help you need regarding the music and our Flower Group can offer help (at a very reasonable cost) with your flower arrangements. A few days before your wedding our vicar will meet you at church for a rehearsal. We will do our best to make your special day a happy one.
For all enquiries please contact the vicar on 0161 485 3455.